Talk of a possible Avian Flu pandemic has people searching for solutions. Some look to vaccines, others to the latest antibiotics…but those who value their health and independence are searching for ways in which to build their immune systems.
A strong immune system can more readily fight off minor infections and some viruses. This is why flu is more worrisome as far as children and the elderly are concerned—children's immune systems are not yet fully developed, and immune systems decline with age, making the elderly more vulnerable. Fortunately, the right information can help bolster your immune system. Gerry Morton, CEO of EnergyFirst, has these suggestions for strengthening your immune system:
Take 100 mg. of Coenzyme Q10 daily
Take 1,000 to 3,000 mg. of Vitamin C daily
Take 300 I.U. of Vitamin E daily
Spread dosages out during the day, don't take them all at once.
Avoid unnecessary negative stress, since this can depress your immune response.
Develop constructive alternatives to getting angry or depression, since these can lower your immune response.
Avoid vaccines, which can depress your immune response.
Coenzyme Q10 is an essential component in the production of ATP, which is the quick energy source stored in your muscles. CQ10, usually considered a vitamin, is found in meat and protein-rich nuts. However, to get the equivalent of 100 mg. of supplemental CQ10, you'd have to eat about 15 pounds of peanut butter, which carries with it the dangers of aflatoxin.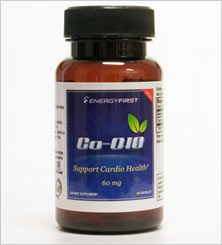 Vitamin C has long been recognized as a key player in maintaining a strong immune system, every since it was popularized by Dr. Linus Pauling in the 1960's. Pauling's first hint of C's healing powers came from Irwin Stone, a biochemist who—along with his wife—was in a head-on auto accident with a drunk driver. Stone and his wife used daily doses of Vitamin C to heal themselves.

New research from The University of Texas Health Science Center indicates that Vitamin C can strengthen your immune system and assist in avoiding colds and viruses. After the 12 patients in the study took daily doses of Vitamin C for two weeks, researchers discovered that those patients' disease-killing white blood cells were much more active.

Vitamin E's healing powers are often lumped in with Vitamin C. In addition to strengthening your immune system, Vitamins C and E are thought to help in the prevention and easing of complications of congestive heart failure, alcoholism, cancer, HIV infection, lupus, multiple sclerosis and nail problems.

But Vitamin E plays other roles, too, aside from Vitamin C. Research findings currently suggest that E may help prevent prostate cancer, or help with treatment. It may also help prevent or delay cataracts or macular degeneration, slow the progression of Alzenheimer's disease, slow the aging process, and promote healing of burns, skin disorders and eczema.

Additionally, women have long known that Vitamin E oil can be rubbed into skin abrasions and recently-healed cuts to prevent scarring. The current Recommended Intake (or RDA) for vitamin E is 15 mg, equal to about 23 IU daily, although doses of up to 800 IU per day are reportedly safe. The important element of vitamin E supplementation is to use Gamma E or mixed tocopherols rather than just the alpha tocopherol form of vitamin E.

More tips on how you can build a strong immune system.
Gerry Morton, CEO of EnergyFirst, is an experienced athlete who has competed in 30+ marathons and 4 Ironman triathlons. Gerry is an excellent source of information on nutrition, supplementation and exercise. Since 1997, he has been educating and motivating others on how to attain peak performance.