Mix in your EnergyFirst Shake, sprinkle on salads or oatmeal, or use with other food combinations.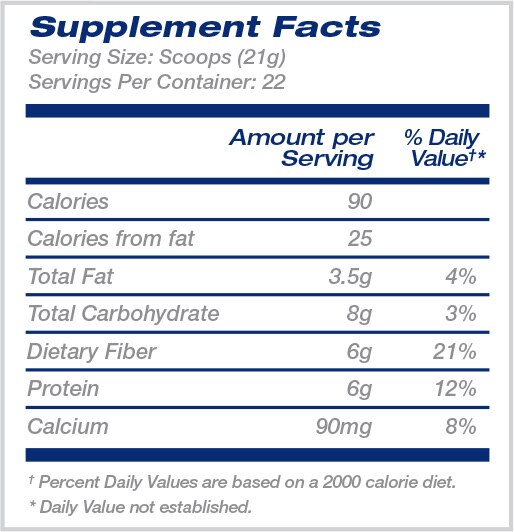 Here at EnergyFirst, we're committing to bringing you 100% natural products that are designed to enhance your health and well being. That's why we've developed the EnergyFirst Omega Mix Blend, an all-natural standardized blend of ground organic seeds that are packed with powerful EFAs.
When formulating our Omega Mix Blend we turned to the exacting specifications of world-renowned educator and researcher, Dr. Udo Eramus. As the author of the bestselling book, Fats That Heal, Fats That Kill, Dr. Eramus has developed detailed guidelines on how to use EFAs to optimize heath and wellness. Here at EnergyFirst, we've followed Dr. Eramus' recommendations closely to create a premium product based on sound scientific research and testing.
Each 1-tablespoon serving of EnergyFirst Omega Mix Blend contains 1000mg of Omega-3 fatty acids along with minerals, vitamins and antioxidants that occur naturally in raw, unprocessed organic seeds. One serving has just 3 grams of unsaturated fat, and like all our EnergyFirst products, it is free from artificial colors and sweeteners, fillers and common allergens like gluten. Our Omega Mix Blend is cholesterol, sugar and sodium free, and provides an excellent source of dietary fiber to promote weight loss and a healthy digestive tract.
Perhaps you're wondering; what's so great about EFAs? Researchers have positively linked Omega-3's and Omega-6's to a host of health benefits including improved cardiovascular health through improved blood circulation and the prevention of blood clotting. EFAs can reduce inflammation levels throughout the body, leading to increased flexibility and vitality. Since essential fatty acids work on a cellular level, they help break down artery-clogging cholesterol, reducing the risk of a stroke or heart attack. EFAs have also been touted as natural mood boosters, helping to minimize the symptoms of mild to moderate depression.
The long list of benefits provided by EFAs continues to grow as scientists explore the power of these natural, unsaturated essential fatty acids. Researchers have now shown that EFAs can help prevent brain function damage that is directly related to the consumption of high-fructose corn syrup (HFCS), making the EnergyFirst Omega Mix Blend a great way to protect yourself against the negative effects of processed foods that contain HFCS.
We at EnergyFirst believe that essential fatty acids are a powerful way to enhance your health and wellbeing, making them an important part of your overall wellness plan. We've developed the EnergyFirst Omega Mix Blend to provide you with an alternative to fish oil pills and liquids.
This blend of organic flax seed meal, organic chia protein, organic pumpkin seed meal and organic coconut is great way to boost your EFA intake throughout the day - simply add it to your daily protein shake, sprinkle it on your morning oatmeal or stir it into some yogurt.