EnergyFirst has been leading the industry for over 17 years. The labels will change, but the quality will always be the very best available anywhere. You will get the highest possible level of customer service from EnergyFirst. Your login information from 7naturallaws.com has been imported and will work seamlessly at EnergyFirst. We guarantee your satisfaction on everything we sell and are proud of the fact that 98% of our customers would recommend EnergyFirst to a friend or family member. Please reach out to us with any questions! Read the press release. View the 7 Natural Laws brochure.
All-Natural, Best Tasting, Highest Quality Whey Protein Shakes

Click Here to View All Recipes
Best Tasting Whey Protein -
We Guarantee It!
Select flavor below. Try it now for $49.95 or Save 12% on four or more...
100% Satisfaction Guarantee
If for any reason you are dissatisfied with your purchase, simply return the unused portion for a full refund. Learn more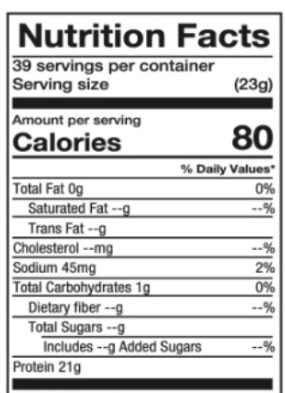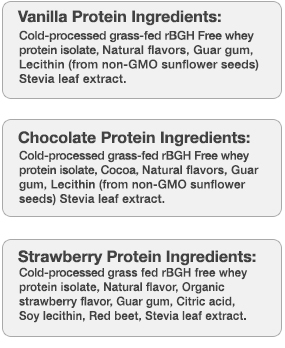 Health Benefits of Whey Protein
Repair body cells
Build and repair muscles and bones
Provide a source of energy
Control many of the important processes in the body related to metabolism
Improves concentration and ability to focus
Omega Oil
Omega Mix Blend - a proprietary blend of organic ground raw seeds that contains both Omega 3 and Omega 6.
Green Drink
Provides the equivalent of 5-7 servings of antioxidant rich nutrient packed vegetables - all in one little scoop!

Pre-Workout Drink
Prefuel® charges up your workouts, your workday, and your life with long-lasting energy and mental clarity.
Recent 7 Natural Laws Newsletters
The World's Best Protein Shakes!
Click Here to View All Recipes
I left a difference the first time I tried it! Just one Energy First Shake and you'll be hooked!
Jim L.,
Medium Size Business CEO
EnergyFirst gives me tremendous energy for 4-5 hours. I have no desire for coffee anymore. None!
Jeanne P., Registered Dietitian,
Certified Clinical Nutritionist