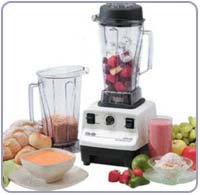 EnergyFirst
Shake Flavor Recipes:

The LEANegizer
Steps 1-3 with Vanilla Protein
Add: 1/2 -1 chopped green apple
1 tablespoon Greenergy
1/4 cup raw almonds
Ice
Tropical Dream
Steps 1-3 with Chocolate Protein
Add: 1/2-1 cup of frozen pineapple
Almond Peach Delight
Steps 1-2 with Vanilla Protein
Add: 1/2-1 cup frozen peaches
1/2 tsp almond extract
1/2 tsp cinnamon
Blueberry Vanilla Pear
Steps 1-3 with Vanilla Protein
Add: 1/4-1/2 cup frozen blueberries
1/4-1/2 cup chopped pear
Ice
Blue Mango Heaven
Steps 1-3 with Vanilla Protein
Add: 1/4-1/2 cup frozen mango
1/3-1/2 cup blueberries
Melon madness
Steps 1-3 with Vanilla Protein
Add: 1/4-1/2 cup frozen watermelon
Chocoholics Delight
Steps 1-3 with Chocolate Protein
Add: 1/4-1/2 cup of raspberries
1/4-1/2 frozen banana
Strawberry Delight
Steps 1-3 with Vanilla Protein
Add: 1/4-1/2 cup frozen strawberries
1/4-1/2 cup frozen mango slices
Piña Colada
Steps 1-3 with Vanilla Protein
Add:1/2-1 cup frozen pineapple pieces
1/2 tsp coconut extract
Banapple Blast
Steps 1-2 with Vanilla Protein
Add: 1/2 small green apple
1/2 frozen banana
1/2 tsp cinnamon
Apricot Fantasy
Steps 1-2 with Vanilla Protein
Add: 1- 2 small apricots
1/4 cup raw almonds
1/2 tsp almond extract
Ice
Cherry Ripe
Steps 1-3 with Chocolate Protein
Add: 1/4-1/2 frozen banana
1/4-1/2 cup frozen black cherries
Vanilla Nut
Steps 1-2 with Vanilla Protein
Add: 1/4 cup raw organic oatmeal
1 tablespoon raw cashew butter
1/2 tsp cinnamon
Apple Cinnamon
Steps 1-3 with Vanilla Protein
Add: 1/2-1 cup of chopped frozen apple
1 tsp cinnamon
1 scoop greens supplement (optional)
Choc Banana Nut
Steps 1-2 with Chocolate Protein
Add: 1/2 frozen banana
1 tablespoon of raw cashew butter
Raspberry Rhubarb Magic
Steps 1-3 with Vanilla Protein
Add: 1/4-1/2 cup frozen chopped rhubarb
1/4-1/2 cup frozen raspberries
Coffee Lovers Delight
Steps 1-2 with Vanilla Protein
Add: 1/4-1/2 cup raw almonds or cashews
1-2 teaspoons instant decaffeinated coffee
We've been making EnergyFirst shakes since 1997 and have learned a thing or two in that time. Here are our suggestions for making shakes at home or on the road and also some of our favorite shake recipes.
Making your EnergyFirst Shakes



Add the following ingredients to your blender:
Liquid : 1 1/2 - 2 cups of cold water or non-fat milk, 1% milk, or soy milk.
Lean Complete Protein: 2 scoops of EnergyFirst Whey Protein Powder (Vanilla or Chocolate)
Good Fat: 1 tablespoon EnergyFirst Omega Oil Blend Or 1 tablespoon EnergyFirst Omega Seed Mix
Or 1/4 cup of EnergyFirst 3/6 Whole Seed Blend.
Unprocessed Carbohydrate: 1/2 to 1 cup of fresh or frozen (unsweetened) fruit.
Supplementation: Add 1 scoop of EnergyFirst Greenergy for an extra energy, antioxidants, and immune system boost. Great for warding off colds and flu! A perfect substitue for coffee!
Add ice for a thicker, creamier shake. Blend to desired smoothness and enjoy.
This recipe makes about 24-28-ounces. Drink the whole shake for a complete meal, or drink until you are full. For a snack-sized shake, cut the recipe in half.




EnergyFirst shakes are a perfect breakfast or meal anytime on the road. With a little advance planning, it's easy to maintain your EnergyFirst shake ritual on the road. By preparing shake kits for your trips, you're setting your self up for success. You'll be energetic and alert your whole trip.

Before you leave home follow these steps:

STEP 1: Make 2 shakes using the basic shake recipe. Use water only. Add lots of ice to ensure they stay cold longer. Energyfirst Shakes with water keep longer up to 12 hours.

STEP 2: Pour the shakes into a Nalgenes or plastic bottle.

STEP 3: Pack the bottles in an insulated cooler bag along with an ice pack.

If you can't travel with pre-mixed Shaks, here are instructions for making the EnergyFirst Shake on the road:
Pour in the Energyfirst Whey protein powder into a Nalgene or plastic bottle.
Add the tablespoon of omega mix.
Add 1/4 cup of freeze dried fruit powder.
Add sample pack of Energyfirst Greenergy (optional).
Add 1-2 cups cold water or non-fat milk .
Add ice if available.
Shake vigorously until the whey protein is dissolved. Eat your raw almonds along with or after your shake (if you have not added the omega mix).
Eat one piece of fruit with your shake (if you are not using oatmeal/freeze dried fruit in your shake).
Do you still have questions?
Try reading our FAQ (Frequently Asked Questions).

If you can't find the answer, feel free to call us at 1-888-88-Energy or fill out our Contact Form for an email answer.