---
Greenergy
Hi , Welcome to this month's edition of the EnergyFirst Edge! This edition contains some excellent information on fruits, vegetables, weight training, calcium, and prenatal nutrition. I hope that Jason Lester's incredible journey inspires you as it did me. Yours in great health, Gerry Morton

---


"In the first week of taking EnergyFirst products my mindset did a complete 180. I no longer had the negative thoughts I always had from experiencing the highs and lows that come with being addicted to artificial stimulants. Within 2 weeks I made up my mind up to train and compete in a marathon." - Jason L.

---

Eat a Colorful Variety of Fruits and Vegetables
Why are colorful fruit and vegetables important to our health? It turns out that a lot of the phytonutrients that are good for us also produce bright colors in vegetables and fruits.


Read This Article
---

Weight Training: Important Foods and Supplements
What foods are important for weight training? In a word, protein. Protein is the building block of muscle.


Read This Article
---

Calcium: It's not just about bones
Yes, calcium is important to building powerful, strong bones. However, it's not just about bones. Calcium confers other key benefits.


Read This Article
---

Optimize Your Prenatal Nutrition
If you're pregnant, congratulations! Like most mothers-to-be, you're probably concerned about your nutrition so that your baby has the very best start in life.


Read This Article
---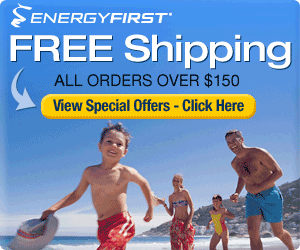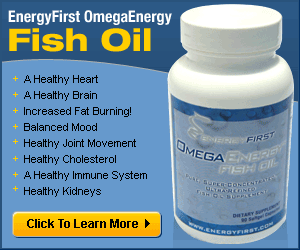 Healthy Lifestyle Basics from EnergyFirst: