Are you the next success story?

"I recently discovered the Vanilla Whey Isolate Powder and I love it! My favorite way to use it is to mix it with organic pulp-free orange juice. The taste reminds me of an orange creamsicle!!! Yum!!! And it's only 250 calories and loaded with Vitamin C, potassium and of course PROTEIN!!!"

Read More
---
Organic foods-worth the extra cost?
Organic foods markets have become trendy and upscale. You may have been tempted to load up on organic foods because you've heard they're better for you. Then you noticed the prices, and went into sticker shock.


Read This Article
---
Your partner in super-health: Farmer's Markets
You see them on the side of the road during spring and summer... little pop-up tents, or maybe just a few people selling fruits and vegetables out of the back of a truck.


Read This Article
---
Prevent and relieve sunburn pain naturally
The old song, "It don't come easy" can apply to attempts to burn off stubborn body fat. You run, you lift, you watch what you eat, yet some parts of your body persist in hanging onto fat deposits.


Read This Article
---
Lose the sodas, gain the health
Do you have trouble concentrating, sleeping, losing weight, or paying attention? Let me ask you something: how many sodas do you drink every day?


Read This Article
---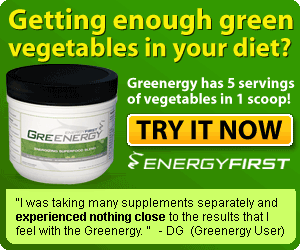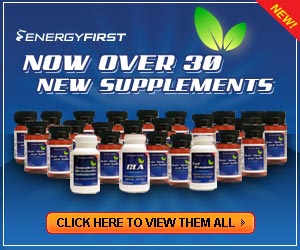 Healthy Lifestyle Basics from EnergyFirst: