Dear ${customer.firstName},

You may have noticed that everything from social media platforms to your local gas station or car dealer is saturated with monthly disease awareness campaigns. Although they may seem redundant, it's a great way to focus the nation's attention on the issues surrounding various diseases plaguing it.

Since November 2012, for example, the American Diabetes Association has been hosting annual American Diabetes Month. Nearly 30 million children and adults in the US have diabetes, 90% of the cases being type 2 diabetes. What's more, according to the Journal of Diabetes Investigation, another 79 million Americans have prediabetes, thus being at risk for developing type 2 diabetes in the near future. Don't let the "pre" in prediabetes fool you, though. There's nothing pretty about prediabetes. Learn more about this condition here.

This rampant disease is also expensive. How is diabetes affecting our nation's "wallet"? The American Diabetes Association estimates that diabetes cost the nation a total of $245 billion. Together with prediabetes, diabetes costs the US a staggering $322 billion per year. Here's a quick refresher on what you need to know about diabetes risk and diabetes prevention.

While some food choices can help us become resistant to disease, other food choices can cause us to become resistant to antibiotics. That is why we use high-quality protein in our whey protein isolate (ProEnergy) and our Permalean protein bars. What's the risk in consuming animal products made from animals given antibiotics? Find out here.

Have a happy and healthy autumn. With winter approaching, we are confident that the healthy habits and lifestyle you've been working on all year will help prepare your immunity for what lies ahead. In our December issue, look out for simple ways to boost your immune system to keep it working efficiently at its maximum potential.



Warmest Regards,

Gerry Morton


EnergyFirst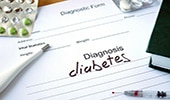 The Reality of Living with Diabetes
What is it really like to have or live with someone who has diabetes? Although great progress has been made in the medical treatment of diabetes, ask any diabetes patient and you'll find just how precious a normal, functioning pancreas truly is (or, in the case of type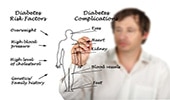 Prediabetes - Is it Really that Bad?
The Journal of the American Medical Association published recent population-based study findings about the prevalence of diabetes and its precursor, prediabetes. Researchers found that nearly half of all American adults have either diabetes or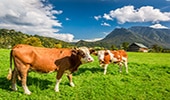 What's in your Animal Products?
As you may have noticed, the EnergyFirst program encourages the consumption of organic meat and dairy products. Our whey protein isolate products are sourced from grass-fed cows not treated with hormones or antibiotics.
-Pete Mongeau Norcross, GA
"Over the past 60 days I have been added Energy First Whey Isolate, GreenEnergy as well as PreFuel into my diet and training regiment and the results have been amazing."
Gary H.
"Since I started my new life style, I have lost 47 lbs and went down 3 pant sizes"
Energy First - All rights reserved 2015 ©