November - Fall Foliage
Dear ,

There is plenty to look forward to this November - fall foliage, warm-colored trees, a variety of seasonal root vegetables, and cozy autumn recipes and traditions. This month we're also talking extensively about an epidemic that has gone out of control in our nation and worldwide.

Statistics show that this disease has become synonymous with disability and death. It raises the risk of death by 50%. It doubles an individual's health care costs. It causes serious health problems for more than 5,000 youth annually. It is the reason for 2 times more heart attacks, 1.5 times more strokes, almost 50% of kidney failure cases, and lower-limb amputations in adults as young as 20 years old. It puts a 245 billion dollar hole in our nation's bank account annually. Learn more about this disease and how to prevent it

here

.

Of all the body fat people worry about gaining (especially during fall and winter months), belly fat is the one that deserves the most attention. Aside from aesthetics, why is it so undesirable? Find out more about this type of fat

here

.

Have we stressed the importance of omega-3 enough? We think not. It's virtually impossible to list all the health benefits of omega-3 fatty acids in a breath or two because the list continues to grow. As if omega-3 fatty acids haven't impressed us enough, recent research has discovered yet another benefit of these healthy fats.

Read

this article to learn more.

As we gradually shift gears toward winter, make sure to strengthen your immunity with all the health and exercise principles we share with confidence. We've sorted out the science so you can easily enjoy the latest health tips in our monthly newsletters

Here's to Fall,
EnergyFirst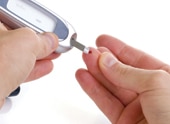 Diabetes- A Leading Cause of Disability and Death
How many people do you know who have diabetes? Chances are almost everyone knows someone who has it, whether or not the person is aware of it.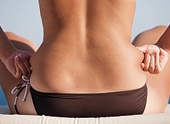 The Dangers of the Belly Bulge
Put simply, belly fat is a killer. We're not talking about subcutaneous fat. We're talking about dangerously deep belly fat called visceral fat.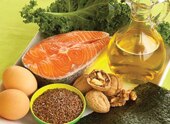 Omega-3's - Yet Another Benefit?
It's never too early to start thinking about omega-3's. In fact, researchers have been examining blood levels of o-3 fatty acids in children as young as seven.
-Victoria Thomas
"EnergyFirst is creating a positive change in our household! I purchased a starter kit -- along with a smokin'-hot, Cuisinart badass blender-- for my hubby for Xmas. "
- Leanne C.
"I am loving the ProEnergy Protein Powder and Greenergy that you sent! I am recommending it to others I know! Thanks so much!"
Energy First - All rights reserved 2014 ©