Healthy Heart
Dear ,

How healthy is your heart? You have more reason than ever to be thinking about your heart health this month. February is American Heart Month. It's time to refocus on preventing heart disease and controlling its risk factors (such as high cholesterol and high blood pressure).

Heart disease is the result of the gradual narrowing of the arteries that feed your heart with blood, oxygen, and nutrients essential to life. It begins with atherosclerosis, the build-up of fatty deposits on the inside of blood vessel walls.

Heart disease is not just any type of illness. Its generally considered a "lifestyle" illness. Most of our lifestyle habits can influence the prevention or reversal of heart disease and its risk factors.

One risk factor for cardiovascular disease is obesity. It's a well-known fact that obesity is a rising epidemic in our country. Obesity statistics numbering in the millions no longer come as a surprise. About 93 million Americans (9 million of which are adolescents) are affected by it. It's one of the top 5 leading risks for global death. In fact, more than 1.4 billion adults in the world are overweight, 500 million of which are obese. "Looks" can be deceiving, though, when it comes to obesity. Find out more about what groups of individuals are at a particularly high risk of obesity-related health problems .

Sadly, the number of unhealthy hearts are still high. More Americans than ever are taking cholesterol-lowering medications. From 2003 to 2012, the percentage rose from 20% to almost 30%, according to the CDC. Heart disease is still the number one killer for men and women alike in the United States. Every year, 1 in 4 deaths are caused by heart disease. Find out why one of our favorite ingredients, whey protein, can help prevent cardiovascular disease Read more.

What else can you do to improve your lifestyle and prevent heart disease? Learn more about the three S's to heart health - supplements, sun, and sleep.



Gerry Morton

EnergyFirst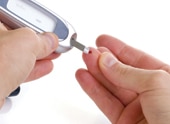 Weight Scales Don't Tell the Whole Story
There's more to obesity than meets the eye. A common assumption is that normal weight people are off the hook when it comes to obesity-related risks. Are normal weight individuals immune to obesity-related health risks?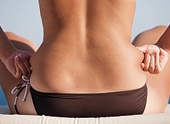 The Whey to Health
Whey protein is a great strategy for preventing or treating heart-disease related risk factors. What makes whey superior? Whey promotes greater benefits compared to other protein sources, such as egg and casein.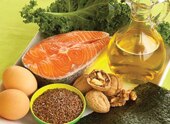 Supplements, Sun and Siesta - The Three S's to Heart Health
Supplements: Why does the EnergyOne Multivitamin/mineral include the antioxidant complex ACE? These antioxidant vitamins prevent oxidation of LDL cholesterol. Vitamin C helps protect artery walls
-Dr. Woody Oakes
"Six years ago I began doing two simple things: drinking 10 glasses of pure water each day and drinking The EnergyFirst Shake for breakfast every morning. My life has never been the same."
- Catherine
"Your protein drink has helped me tremendously in progressing at a more elite level in my work-outs and daily functions, especially at work. I have more stability and focus increasingly per day!"
Energy First - All rights reserved 2014 ©