Dear ${customer.firstName},


It's that goal-setting time of the year. I can't help but remember a neat quote attributed to author Karen Lamb - "A year from now you may wish you had started today." It just might help you get started on some of those health goals you've been putting off for someday in the future.

In other words, "someday" is today. The time is now. I hope this simple reminder inspires you to get started on some of your health goals. As you plan your meals and training program for the coming months, be sure to keep your goals in mind. They could be as simple as drinking more water, including a rest day for muscle recovery, or starting every day with your EnergyFirst shake.

Are you a mindful athlete? Find out here what it means to be one. It just might make it on your list of goals this year. Also, learn about what types of goals can keep your motivation strong all year long.

If you athletes plan on brushing up on your nutrition knowledge, check out here our refresher on what branched chain amino acids are and why they're essential.

Speaking of goals, here's a powerful one. Exercise more to reduce the risk of colon cancer. There's heaps of evidence that exercise helps reduce the risk. Find out more here.

Quote of the month:

"Exercise is King, nutrition is Queen, put them together and you've got a kingdom." - Jack LaLanne

All the best,

Gerry Morton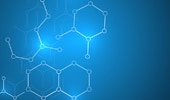 Know Your Amino Acids: BCAAs
Meet leucine, isoleucine, and valine - three amino acids classified separately from the rest of the amino acids as branched chain amino acids (BCAAs). Why do they get such special treatment and what are they good for anyway?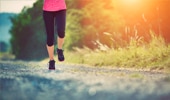 The Mindful Athlete
There's no shortage of research and reports on the benefits of exercise. Yet, there's still many who don't exercise regularly and others who do, grudgingly. What makes one person love exercise and another one loathe it?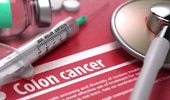 Excercise vs Colon Cancer
The evidence is in and it's convincing. Colon cancer is one of the most studied cancers examined in relation to exercise. Study after study, both national and international, consistently shows that the link between exercise and low risk of colon cancer is undoubtedly strong.
PROENERGY

All Natural, Highest Quality Grass Fed Hormone Free Whey Protein Isolate - Tastes Great - 5 Star Satisfaction
See More >


COOKIES AND CREAM

Introducing your new favorite all natural protein bar with 23g of Protein Isolate - Taste Delicious - Gluten Free - 4g Sugar
See More >
PREFUEL

Our Best-Selling Prefuel® Pre-Workout Energizer is the best all natural pre-workout performance powder available.
See More >


GREENERGY

This is the world's most effective organic green drink for boosting energy and immunity naturally.
See More >