What is this stuff?

You want to be healthy and feel great, so you shop for natural foods and supplements. As you're doing so, you see the words "good source of Omega 3, 6 oils" on all sorts of products in the natural foods aisle. But what the heck are they and why are they a big deal? Read More

---
Serve up super-health with summer salads containing Omega oils (Omega mix, oils, etc.)
In the summer, your appetite naturally shifts towards lighter foods. Warmer weather reduces the need for calorie dense, heavy foods, and it's entirely possible to make a meal out of a beefed up salad.


Read This Article
---
10 easy stretches for people who sit at a computer
If you sit in front of a computer all day, you're setting yourself up for musculoskeletal imbalances that can become painful and movement-restricting.


Read This Article
---
Burn off stubborn fat with CLA's and CoEnzyme Q10
The old song, "It don't come easy" can apply to attempts to burn off stubborn body fat. You run, you lift, you watch what you eat, yet some parts of your body persist in hanging onto fat deposits.


Read This Article
---
Prevent back pain with core work and supplements
If you have low back pain, you're not alone. 80% of all Americans experience lower back pain at some point in their lives, according to the American Academy of Physical Medicine and rehabilitation.


Read This Article
---
Shore up aching knees and joints with glucosamine, chondroitin, and MSM
Aging is tough on athletes and fit people, particularly when your joints just aren't holding up like they used to. Your cartilage simply isn't as fluid and elastic as it used to be, and your knees, hips and feet are not as forgiving, to put it mildly.


Read This Article
---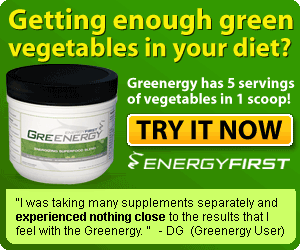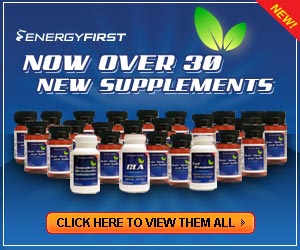 Healthy Lifestyle Basics from EnergyFirst: