Get Amazing Results...


Wow, I had no ideal my body could generate so much awesome energy! This stuff is amazing... I love the peace of mind I get from knowing my bones are strong and healthy! Tam. T from Austin, Texas Read More >
---
Building a strong immune system

Talk of a possible Avian Flu pandemic has people searching for solutions. Some look to vaccines, others to the latest antibiotics…but those who value their health and independence are searching for ways in which to build their immune systems.

Read This Article
---
Why good prenatal nutrition is vital

You've probably heard that prenatal nutrition is key for having a healthy baby, but you may not know why it's important, nor what exactly constitutes good prenatal nutrition.

Read This Article
---

Beat back depression with sunlight and St. John's Wort
Clinical depression is perhaps the most misunderstood of all ailments, not just in definition, but in treatment. The confusion stems from the name—being depressed is not the same as having depression. And treatment is too often not sought due to popular myth that all the depressed person needs to do is be told to "pull yourself together."


Read This Article
---
Take a heavy-handed approach to fitness

For busy professionals, the Heavy Hands workout system is one of the most efficient and effective fitness programs on the market today. Heavy Hands was developed by Dr. Len Schwartz, a psychiatrist who was also an adjunct professor of health and fitness.


Read This Article
---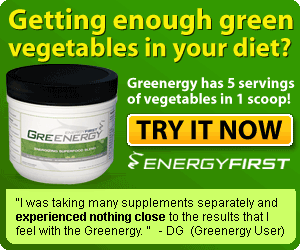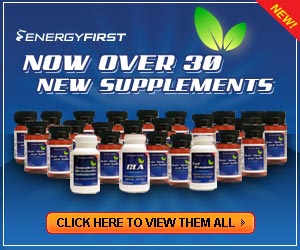 Healthy Lifestyle Basics from EnergyFirst: