Thanks for being an EnergyFirst Customer.
Happy Holidays!

Well, another year has come and almost gone and the holiday season is here! We would like to take a moment to thank you for your continued loyalty and support during this year of transformation at EnergyFirst. We hope to continue serving you through this year, and for many years to come. Join the team... send us a testimonial, along with a photo, of your EnergyFirst program experience. Email us here.
---
Effective Exercise

When Dr Walter Bortz MD stated "Use it or lose it", he knew what he was talking about. Effective exercise is the ONLY way to enhance your lean body mass and muscle tone and increase your strength.

Read This Article
---
Why are Omega 3 and Omega 6 oils important?

You want to be healthy and feel great, so you shop for natural foods and supplements. As you're doing so, you see the words "good source of Omega 3, 6 oils" on all sorts of products in the natural foods aisle of the grocery store, or at specialty stores. And maybe your doctor has encouraged you to consume more Omega oils. But what the heck are they and why are they a big deal?

Read This Article
---

Boosting Your Breakfast-It's Your Most Important Meal
If your typical breakfast consists of three cups of coffee and a doughnut snatched from the break room, you need to read this. You wouldn't try to run your car all over town on an empty gas tank, yet most adult Americans attempt the metabolic equivalent when they skip or skimp on breakfast.


Read This Article
---
Stay Away From Sugar And Starches! Ten Tips to Kick the Habit
Pasta, potatoes, sodas, and ice cream may have been a part of your diet all your life, but they definitely haven't been players in the long chain of human history. People developed agriculture about 10,000 years ago, and that was the first time they were able to tend crops.


Read This Article
---
Reduce the pain of arthritis without drugs

Do you experience pain in your knees, hips, feet, or other joints? Do people say they can hear you coming down the stairs because of the cracking noises? If you have pain in your joints or have been diagnosed with arthritis, you may be hesitant about treating it with drugs.

Read This Article
---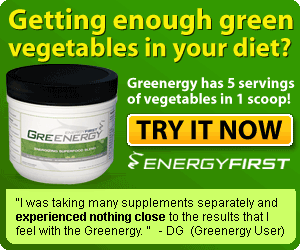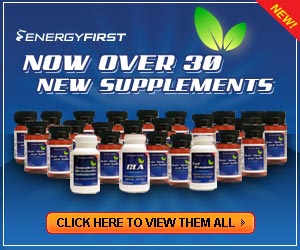 Healthy Lifestyle Basics from EnergyFirst: