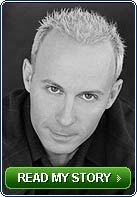 Featured Success Story!
"Just wanted to write to say I love the Greenergy product! In fact I love all your products. I've been taking the Greenergy since November of 2004 and I must say it's amazing. Before that I was always tired and had to take naps like 4 times a week in the middle of the day. But once I started taking Greenergy I haven't taken a nap since." Mark B .

Read This Article
---
Stevia and Trutina Dulcem

Because of their low glycemic profile, Stevia and TD are ideal for weight loss, diabetic and sports nutrition-related products. They are also much healthier alternatives to artificial sweeteners such as saccharin and aspartame which have been linked to such afflictions as migraines, memory loss, seizures, pain and infertility. EnergyFirst uses Stevia and TD as sweeteners in its Natural Whey Protein Powders which are made with only premium whey isolate, the purest protein available, making it the perfect fuel for building lean, strong muscles and achieving a healthy lifestyle.

Read This Article
---
Beta-Carotene for Better Health

When most people hear the words "beta-carotene," two things usually come to mind: Carrots and Vitamin A. While beta-carotene is an excellent source of Vitamin A and carrots are an excellent source of beta-carotene, there is much more to this vital compound than most people think.


Read This Article
---
Yoga is Fitness and More

People who regularly practice yoga rarely think about whether it works because they know it does through their own first-hand experience. Yet, it's a worthwhile question for those steeped in traditional forms of exercise or anyone who may be considering a yoga practice. Yoga works on the body, mind and emotions in positive, life-changing ways. Many people will enter a yoga room with the goal of becoming slimmer, or changing their physical abilities in some manner, and months later find they are not only physically changed, but mentally and emotionally changed as well. These life changes will have occurred solely through practicing yoga postures.

Read This Article
---

EnergyFirst Partners with Sunstone Yoga
"Nutrition is extremely important to yoga practitioners, and our clients rely on us to stay updated on the latest developments," said Brandon Hartsell, Sunstone Yoga Co-Founder. "Our research has found a large discrepancy between what is available at traditional health food retail stores and what is offered by EnergyFirst. We're happy to recommend these products as a way for clients to improve strength and keep energy levels high."


Read This Article
---

Fruits, Vegetables and Government Subsidies
More than two-thirds of Americans are overweight or obese; these statistics are scary but they are also, unfortunately, true. People today are taking in more than enough calories to satisfy their daily requirements, but they're still not getting enough quality nutrients and physical exercise.


Read This Article
---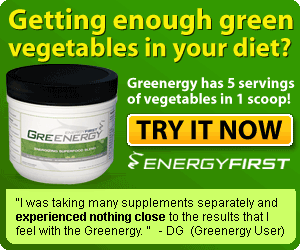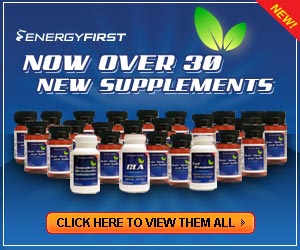 Healthy Lifestyle Basics from EnergyFirst: