EnergyFirst Announces Growth Figures for 2005
Reports indicate growth in revenue, website visits, newsletter subscribers, and speaking engagements.
Manhattan Beach, CA, January 15, 2006 – EnergyFirst, a leading provider of science-based nutritional supplements, healthy lifestyle products and educational resources, today released its growth figures for 2004 to 2005, reporting a 19.2 percent increase in revenue, a 4,102 percent increase in visits to the company website and a 33 percent increase in the newsletter subscriber list.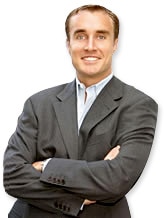 "We attribute a lot of our growth to the quality of our products and the eagerness of our new and existing clients seeking information to establish healthier lifestyles," said Gerry Morton, CEO of EnergyFirst. "We have made several improvements to our website and the content of our newsletter, not only providing information about what we do, but other ways people can enrich their lives with good health practices, becoming an important resource to our clients. A leading advantage of the EnergyFirst Program is the increased physical, mental and emotional energy that customers feel every day. They report more energy, improved fitness and mental clarity, increased strength, better moods and heightened immunity against disease."
EnergyFirst uniquely promotes a healthy lifestyle as a means to achieve total wellness. The EnergyFirst Program helps individuals get lean, increase energy and attain optimal health for life. Founded in 1997, EnergyFirst provides 100 percent natural nutritional supplements based on the latest research from pre-eminent anti-aging and sports nutrition specialists Dr. Michael Colgan, PhD, CCN and Dr. Udo Erasmus, PhD, CCN.
EnergyFirst continues to expand its penetration into the market, offering an extensive nutritional product line. In July 2005, EnergyFirst acquired Lean Lifestyle, a wellness company founded by Larry Benz and Joe Dillon in 2001.
EnergyFirst supplements include:
EnergyFirst's educational resources help customers develop individualized plans with the best nutrition, exercise and supplementation program available to meet their goals. The EnergyFirst Program Practical Guidebook© helps get customers on their way to attaining an energized and healthy lifestyle. In addition to the Guidebook, EnergyFirst offers other educational tools and resources, including the Producing Peak Performance CD, tape, and DVD series, as well as corporate seminars and presentations.
Morton also regularly travels throughout the nation to speak on nutrition, exercise, entrepreneurship and empowerment. In 2005, he saw a 202 percent revenue increase in speaking engagements. Recent and upcoming engagements include the American Dental Association, Chick-Fil-A, the Alabama Academy of General Dentistry, Nicoat, The Tennessee Academy of General Dentistry and others.
Gerry Morton, CEO of EnergyFirst, is an experienced athlete who has competed in 30+ marathons and 4 Ironman triathlons. Gerry is an excellent source of information on nutrition, supplementation and exercise. Since 1997, he has been educating and motivating others on how to attain peak performance.