So much food, so little time! There is always an abundance of food and alcohol during this time of year. To avoid over-eating and drinking...
Before you leave home...
Drink lots of water all day. Thirst often wears the disguise of hunger, so drink up all day long before you hit the buffet, and you will be physically incapable of overeating. Your stomach will feel full, and you won't be able to eat as much.
"Get your greens." Before you leave home for a party or dinner, drink EnergyFirst Greenergy mixed in a glass of water. Greenergy will flood your body with nutrients and hydrate you, stopping any false hunger pangs and avoiding the impulse to overeat, and the 160 mg of Green Tea extract in Greenergy will energize you for the long night ahead!
Shake it up! If you know it is going to be some time between when you leave home and when you will be eating your next meal, "shake it up" before you leave. Make yourself an EnergyFirst Shake. It will give you lasting energy, will fill you up, and help keep your blood sugar stable, so you avoid cravings, hunger, and overeating.
Try this great-tasting Holiday Shake Recipe:
It tastes amazing!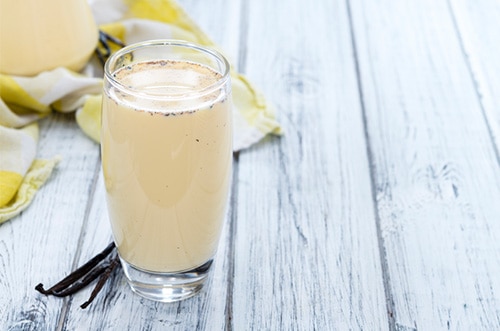 1 cup Silk Nog (egg nog made with soy milk!)
2 scoops EnergyFirst Veree Vanilla or Ultimate Vanilla Whey Protein Powder
Dash of cinnamon
¼ tsp. rum extract