Featured Omega Products:
Omega Oil
Omega Oil - Raw, certified organic flax seed oil, sunflower seed oil, sesame seed oil, pumpkin seed oil with both Omega 3 and Omega 6.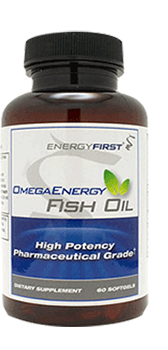 Omega 3 Fish Oil
Pharmaceutical grade with the highest concentration of long-chain essential fatty acids, EPA and DHA.
The Ultimate Fuel for Health and Fitness!
EnergyFirst Greenergy
Net Weight: 10.48oz (297g)
Sale Price: $34.99
Add to Cart
6 or more only $29.99 each!
One Bottle Greenergy = 33 scoops!

1 Whey Proten Isolate
1 Greenergy
1 Omega Mix Blend