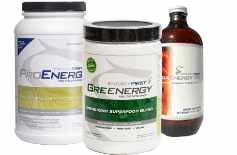 Get Lean and Burn Fat! 100% Natural and Delicious Protein Shake Kits from EnergyFirst!
When it comes to quality, ProEnergy Whey Protein Powder is unsurpassed by any other brand currently available. Pharmaceutical grade whey protein isolate - the only type used in ProEnergy - is the cleanest, highest-potency, most effective form of this important protein. Can you expect results in one day? Try us out, and you'll soon find that ProEnergy can help you reach and maintain a healthy weight, improve immune health, boost your energy naturally, stabilize your blood sugar levels, and increase your ability to concentrate effectively, among other benefits.
Our Health Shake Kits include the following Healthy, Powerful, 100% All-Natural, Energy Boosting, Fat Burning ingredients - the perfect combination of Protein, Superfood Nutrients and Essential Fats to help you get lean and stay in shape, lose weight and burn fat, boost immunity, feel energized, and look and feel younger:
ProEnergy Whey Protein Isolate Powder - potent, pure and pharmaceutical grade fat-burning protein.
Greenergy Superfood - your Daily serving of powerful vegetables, nutrients and minerals.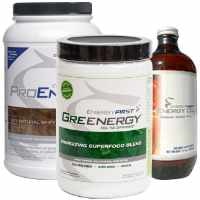 Express Shake Kit
The quickest and easiest way to get started. Includes 1 jar of ProEnergy Whey Protein Isolate, 1 Greenergy, and 1 OmegaEnergy Oil.
Save 5% - View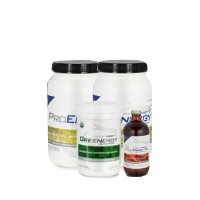 1 Month Kit - GREAT DEAL!
This One Month Package Includes 2 ProEnergy 100% Whey Isolate, 1 Greenergy and 1 bottle of Omega Oil Blend
Save 10% - View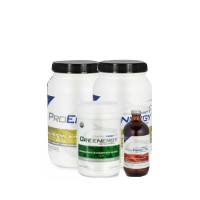 3 Month Kit - BEST OFFER!
This Three Month Package Includes 6 ProEnergy 100% Whey Isolate, 5 Greenergy and 4 Omega Energy Oil.
Save 20% - View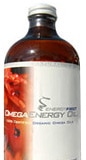 Benefits of Omega Oil Blend
Natural anti-inflammatory
The ultimate "smart" food
Reduces symptoms of PMS
Speeds fat-burning
Manage diabetes
Prevents heart disease
Strengthens immune system
Zero side effects