ProEnergy Whey Protein Powder
ProEnergy Whey Protein Powder is unsurpassed by any other whey product on the market today. Our protein powder is pharmaceutical-grade whey protein isolate made from the purest protein in existence. It is scientifically formulated with 100% natural ingredients, mixes easily and tastes great.
ProEnergy will help you get lean and stay in shape, lose weight and burn fat, boost immunity, stay focused and feel energized. Feel pure energy all day – guaranteed!
ORDER 4 OR MORE OF ANY COMBINATION OF FLAVORS AND GET EACH FOR $44.00
Purest, healthiest, all natural ingredients
Lose weight, burn fat, feel energized
Build lean, strong muscle
Stay focused and alert all day
Boost your immunity
Improve your mood
Look and feel younger
Gluten-free, lactose free, cholesterol free, fat free
From grass-fed cows NOT treated with rBGH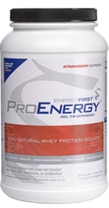 EnergyFirst Strawberry Whey Protein Powder
(2 lbs)
$44.00
$64.95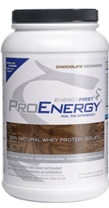 EnergyFirst Chocolate Whey Protein Powder
(2 lbs)
$44.00
$64.95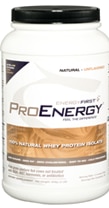 EnergyFirst Unflavored Whey Protein Powder
(2 lbs)
$44.00
$64.95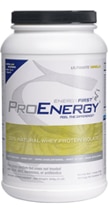 EnergyFirst Vanilla Whey Protein Powder
(2 lbs)
$44.00
$64.95
*DISCOUNT APPLIES ONLY WHEN BUYING MORE THAN 4 JARS OF PROENEGRY
The results have been unbelievable! I lost 3 inches from my waist. I am in the best shape in the past 20 years!" Steve Cleland,
Busy Professional
EnergyFirst has given me energy, higher metabolism, and immunity! Get your exercise and get EnergyFirst!" Jimmy D., CEO of a large manufacturing company