Leading provider of quality nutrition supplements
and cutting edge health education since 1997
Find out how EnergyFirst can start working for you now!
Get FREE Health Guide & News:
100% All Natural, Pharmaceutical Grade
Healthy Nutrition for Vibrant Health & Energy


"EnergyFirst has given me energy, higher metabolism, and immunity! Get your exercise and get EnergyFirst!"
Jimmy D.,
*
CEO of a large manufacturing company
Watch Video

"I recommend EnergyFirst to everyone, simply because it is the best!"
JJ Flizanes
*
Named BEST personal trainer
by Elite Traveler Magazine's
Global Black Book "Best of the Best."
Watch Video
*Disclaimer: results may vary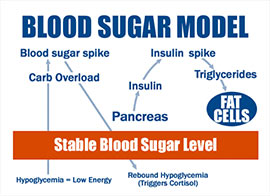 Why does this work?
The lean protein and good fat slow down the conversion of the carbohydrates into glucose in your blood stream, making them time-released, therefore keeping your blood sugar stable so you can burn fat all day long.
EnergyFirst has been leading the industry since 1997 as the first to market with a Stevia sweetened, low glycemic whey protein isolate. Ranked by Inc. Magazine as one of America's fastest growing private companies, EnergyFirst is known for offering the world's best tasting, highest quality, all natural nutrition products. Core to our Program is the EnergyFirst Shake, made with grass fed, rBGH free, naturally sweetened, undenatured whey protein isolate. All our products are made with the highest quality natural and organic ingredients. The advantages of our ProEnergy whey protein powder, Greenergy® green drink, Prefuel pre-workout, Permalean protein bars, Omega 3 essential fats and vitamin supplements are multiplied when used in combination, leading you to improved health, immunity, and weight loss. All whey protein is NOT the same. All nutrition companies are NOT the same. Try EnergyFirst today and feel the difference!