Low-Carb, Low-Sugar, Low-Fat
High Protein Products from Permalean
Same great products, under new ownership.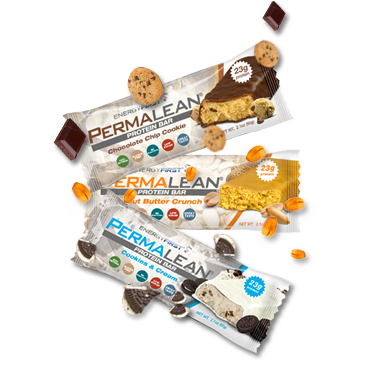 EnergyFirst has been an industry leader for 17 years, so you can expect only good things in the future. The labels will change, but the quality will only improve. You will always get the highest possible level of customer service from EnergyFirst! Your login information from Permalean.com has been imported and will work seamlessly here at Energyfirst.com.
View press release.

The World's BEST Low-Sugar, Low-Carb Protein Bar that's Actually HEALTHY for You!

The Highest Protein, Lowest Carb, Lowest Fat AND Lowest Calorie Protein Meal Today!